Introduction
Cardiff is growing rapidly as a centre for economic activity and as a great place to work and live.
Not only are financial and professional services firms being attracted to relocate to the city but existing companies are expanding and there is an exciting new start-up scene in sectors such as life sciences and the digital economy.
The inaugural Cardiff Business Awards in 2015 brought the business community together for the first time to recognise those entrepreneurial and innovative ventures that are making a difference.
In 2022, the eigth Cardiff Business Awards will continue to celebrate the best businesses in Cardiff and the vast potential that exists within the capital city of Wales.
The black-tie event will take place on the 11th November at City Hall. The evening will start at 6.30pm with a drinks reception and the awards ceremony will take place after dinner.
We look forward to seeing you there!
Liz Brookes
Grapevine Event Management,
Cardiff Business Awards
"I am delighted Cardiff Council will continue its role as a sponsor for the CBA awards 2022 . I also want to thank one of our leading global manufacturing companies  Euroclad for agreeing to be lead sponsors for the next 2 years . This recognises the profile the CBA now has .
I look forward to meeting the wide range of businesses who have applied for this years awards at the ceremony in City Hall in November."
Cllr Huw Thomas, Leader, Cardiff Council
Our Judges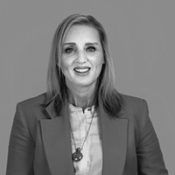 Louise Harris
Chair of Judges
Louise Harris, Co-Founder and CEO at Tramshed Tech has built her businesses in Cardiff around connecting people, creating collaborative spaces, and fostering innovation. 90% of start-ups fail and scaling businesses struggle to accelerate so Louise co-founded Tramshed Tech to provide start-ups and scaling businesses with innovative workspaces, business support services and skills training to ensure their growth and success.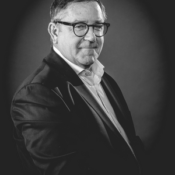 Darren Stewart
Commercial Director, Euroclad Group
With 35 years in the Construction Industry, Darren Stewart has enjoyed a variety of roles since joining Eurobond Laminates in 1987, including two years in Australia as Sales Director to set up Eurobond Pacific. Darren was appointed as Commercial Director in 2008, Eurobond forming part of Euroclad Group in 2016.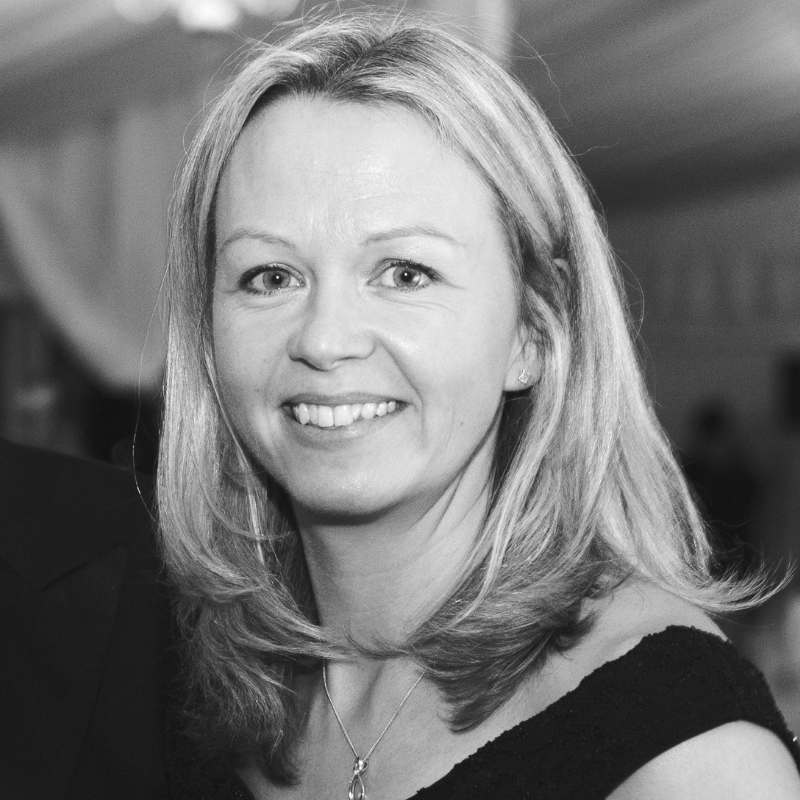 Liz Brookes
Founder and Director of Grapevine Event Management & Cardiff Business Awards
Liz founded Grapevine Event Management in March 2011 and it is now one of the most well recognised corporate events companies in Wales delivering high quality creative and innovative events. Liz is the co-founder of the Cardiff Business Awards. Speaking about the awards Liz has said "the levels of success, ambition and achievement being shown by so many firms in Cardiff continues to cement the city's place as a leading commercial centre for the UK."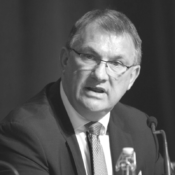 Ken Poole FRICS
Head of Economic Development, Cardiff Council
Ken is the Head of Economic Development at Cardiff Council. He is responsible for the implementation of Cardiff Council's economic strategy. Ken has worked with many of the city's leading businesses to set up in Cardiff and on key regeneration initiatives for the Council, which will have a transformational impact on the City and region. Ken also coordinates the Council's UK and overseas business marketing initiatives to promote the city.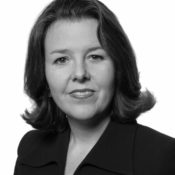 Kathryn Roberts
Chair,  Eversheds Sutherland (International)
Kath is the former Senior Partner of Eversheds Sutherland's Cardiff office and recently elected Chair of Eversheds Sutherland (International). Eversheds Sutherland is a global commercial law firm of 6,000+ people with 70 offices in 30+ different jurisdictions.  Kath took over the role of Chair of CBI Wales in January 2021, having spent the previous year as Vice Chair. She is also on the Board of the Maggie's Cancer Centre in Cardiff and is a founding member of Monumental Welsh Women, a group focused on increasing the amount of public arts representing women in Wales. Kath is passionate about the promotion of diversity, gender parity and social mobility, in the firm and wider business community.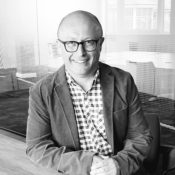 Leigh Hughes
Bouygues UK – Business Growth & Social Value Director
Leigh is UK Business Growth & Social Value Director for global Infrastructure and Development company Bouygues Construction.
Leigh is Chair of Cardiff Capital Region Skills Partnership and participant of the CCR Economic Growth Partnership promoting economic and social prosperity for individuals and companies across the Region and advises the Welsh Government in many areas of the Built Environment, Skills and Qualifications.
He is a member of the Western Gateway STEP Nuclear Fusion strategic steering committee. He is also Wales Nation Chair of the Construction Industry Training Board (CITB)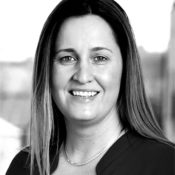 Victoria Mann
Founder and CEO of NearMeNow
Following a successful career spanning ten years in financial risk management, Victoria launched her multi-award winning business, NearMeNow, specialising in destination management software and smart town ecosystems. Recently named Welsh Digital Woman of the Year for her contribution to the wider digital community and for levelling the playing field for female led businesses, Victoria was also recognised as one of the top three Technology Leaders in Wales in the same year and now sits on the Cardiff Capital Region Business Council.  Her passion for economic prosperity within Wales sees her supporting initiatives from start-up incubators to youth entrepreneurship initiatives; promoting entrepreneurship across many of the region's secondary schools, colleges and universities.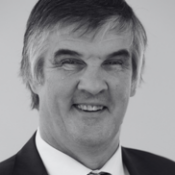 Peter Umbleja
Independent Business Consultant
Peter is a FCA qualified professional with strong commercial acumen gained over 47 years working for firms of Chartered Accountants. He has spent over 30 years in leadership roles including Managing Director of a medium sized firm of chartered accountants in South Wales. During this period, in addition to achieving substantial growth for the firm, Peter worked closely to give support and direction to principally owner managed clients to enable them to manage their business. This was instrumental in ensuring clients became focussed on business performance improvement and strategy implementation to meet long term sustainable sales/profit growth.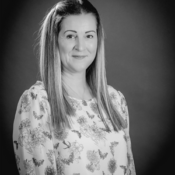 Natasha Ives
Marketing Manager, Euroclad Group
A qualified Graphic Designer and Marketeer, Natasha Ives enjoyed 10 years in Media and 2 years in a design agency before embarking on new a career in Marketing within the Construction Industry. With over 15 years of experience, Natasha was appointed as Marketing Manager for Euroclad Group in January 2022.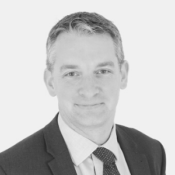 Adrian Field
Adrian is Executive Director of FOR Cardiff which is the 6th biggest BID in the UK in terms of levy income and number of businesses. He is Member of the Ministerial Town Centre Action Group (led by Welsh Government), Chairman of the Cardiff Business Event Partnership (CBEP), Board member of The BID Foundation's Council and Member of the Cardiff Music Board and Cardiff Commitment Strategic Board.
Faqs
How many categories can I enter?
You can enter up to 2 categories.
Is my company eligible to enter the awards?
The business must be located within the local authority area of Cardiff County Council and business rates must also be paid to Cardiff County Council. The business should have started to trade on or before 1 April 2021.
What is the judging process?
The judging process can be found here.
How long is the interview?
The interview should take no longer than 15 minutes. A 5 minute presentation and 10 minutes of Q&A. No computer aids are allowed.
If I/my company is shortlisted, how do I get tickets for the Awards night?
Everyone is asked to purchase tickets from the website in advance of the evening. Priority is given to shortlisted companies and sponsors first but it is on a first come first served basis so get you are advised to book early to guarantee the tickets you require.
Tickets will be on sale in September.
How much are tickets for the Cardiff Business Awards?
Tickets are £95+VAT.Payment must be made prior to the event.
What are the timings for the Cardiff Business Awards?
The agenda for the evening is:
6.30pm Arrival drinks
7.15pm Guests seated
7.45pm Dinner served
9.30pm Awards
11pm Evening closes at City hall
Afterparty
What is included in the ticket price and how do I book?
Your ticket includes a drinks reception with entertainment and a 3 course meal with coffee prior to the awards ceremony. Tickets can be booked via this website from September.
Are tickets refundable?
Refunds are available as long as cancellation is received no later than 10 days prior to the event.  Read our full T&C's here.
Someone that was coming can't any more, can someone take their place?
Yes, just let us know so who they are and if they have any dietary requirements.
Where are the awards held?
The Awards are held in Cardiff City Hall. Directions can be found here.
There is pay and display parking around the civic buildings.
What's the dress code?
Black Tie.
Can I pre-order wine?
Yes, you will receive a pre-order wine list from the venue when you have purchased your tickets.